Hi, how are you holding up through these strange times?
As a long time freelancer working from home (and living in Sweden where there hasn't been a curfew) my everyday life hasn't really been that affected by the last couple of months events. But it's still surreal to see how the world has shut down, and a real eye opener to just how fast everything can change.
I hope that we can finally begin to see the end of the worst phase, but I'm sure that this is something that will affect the rest of the year too, if not even the years to come. So far none of my projects have been canceled or postponed, so I'm keeping my fingers crossed that everything will continue to flow. If you'd like to see what I'm working on right now, I've compiled a list of my social media accounts and shops. Hope that you all stay safe!
SOCIAL
---
SHOPS
Spoonflower – Spoonflower was the first POD shop I opened, and though I don't update it that often, it currently holds 100+ patterns that can be printed on fabric and wallpaper. Amongst the bestsellers are a simple striped pattern and my climbing monkeys, that was actually created during Make it in Design Summer School. LINK
Society6 – some of the patterns from Spoonflower can also be found on a wide array of items on Society6, from pillows and home decor to phone cases and bags. This is where I get to play around with prints and patterns that I've made for fun, or things that didn't end up in a collection. Retro roses is one the bestsellers, but I think my personal favorite is the flax meadow print. LINK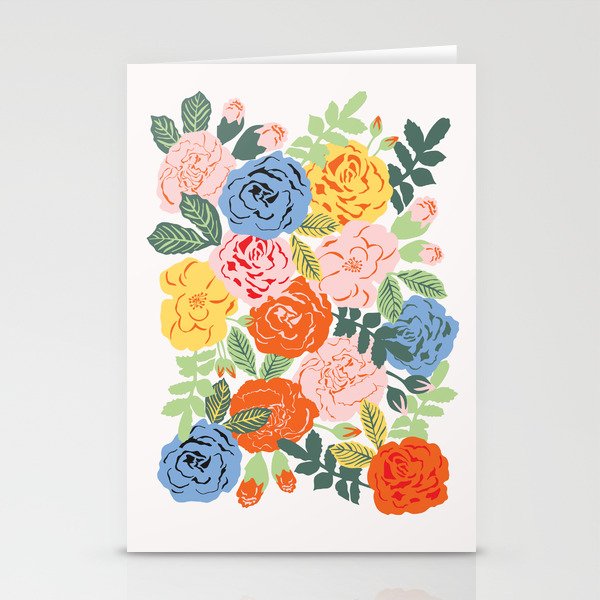 Patternbank – a place to purchase patterns as a standard license (not permitted for use on items for resale) and extended license (items for resale up to 500 units or unlimited) At the moment I'm mostly offering standard/extended licenses, but I'm planning on adding some more premium ones too, or exclusive licenses that can only be sold once. Below are some of my personal favourites! LINK
FY! – wallart and phone cases. LINK
CaseApp – Phone cases and laptop skins. LINK
Creative Market – Digital paper packs. LINK